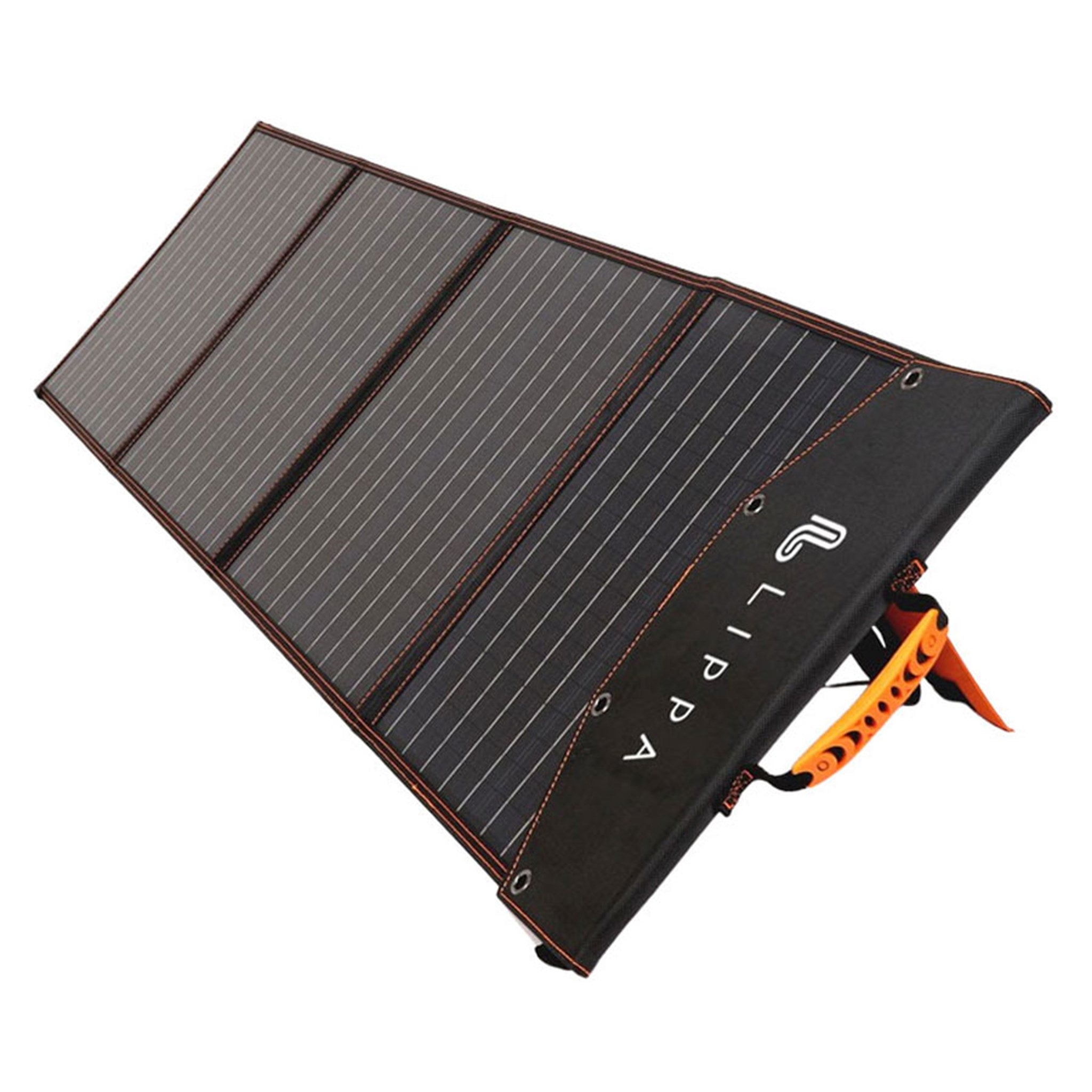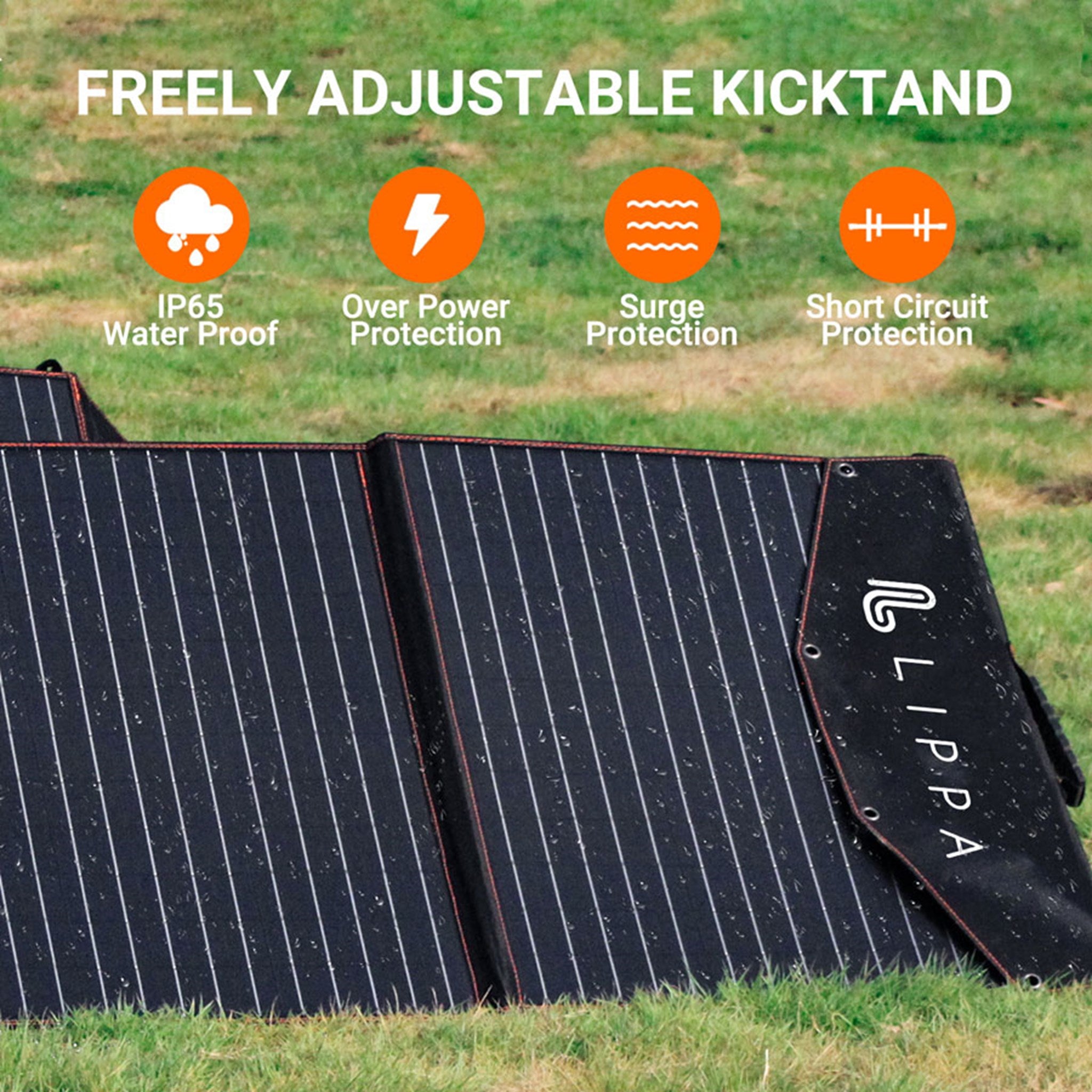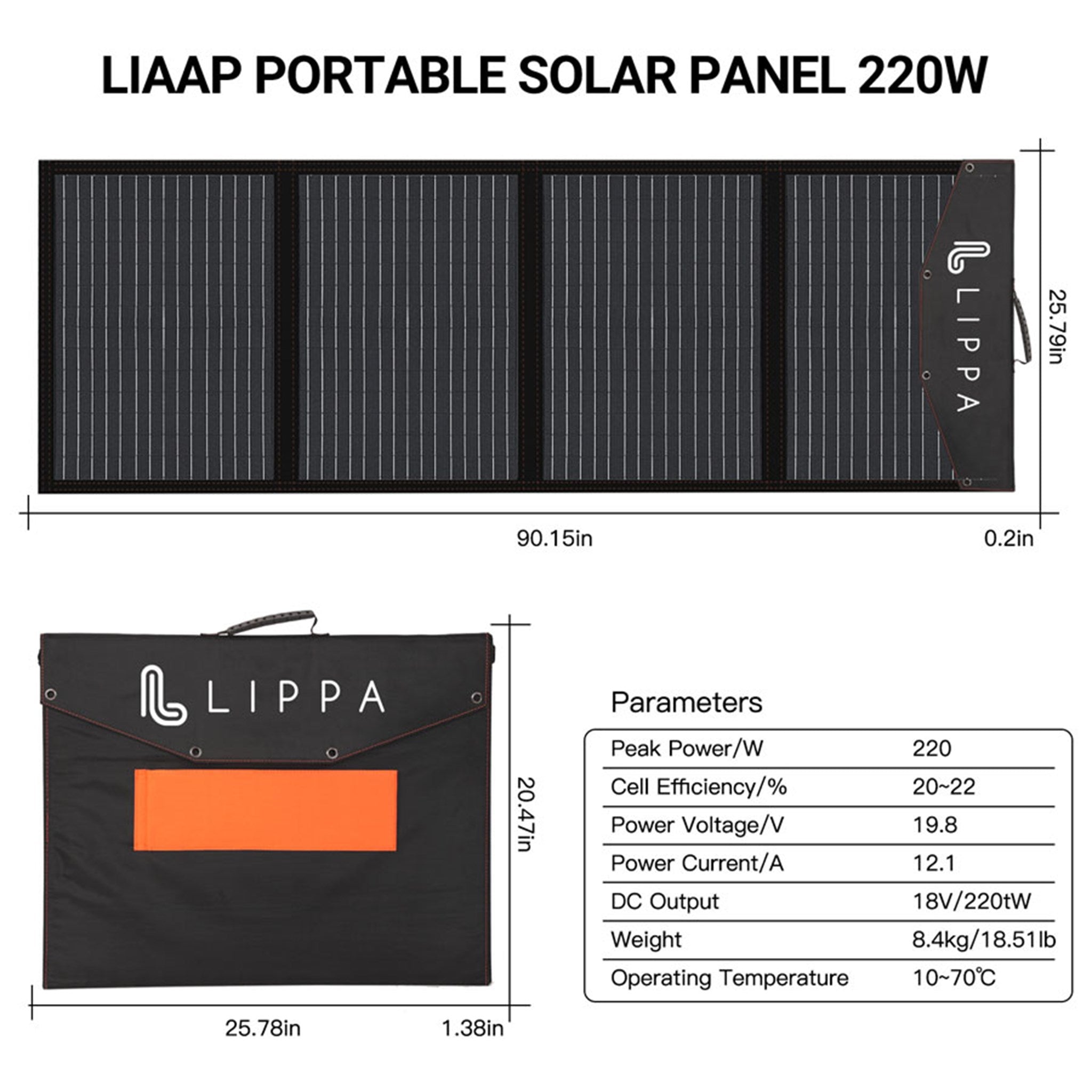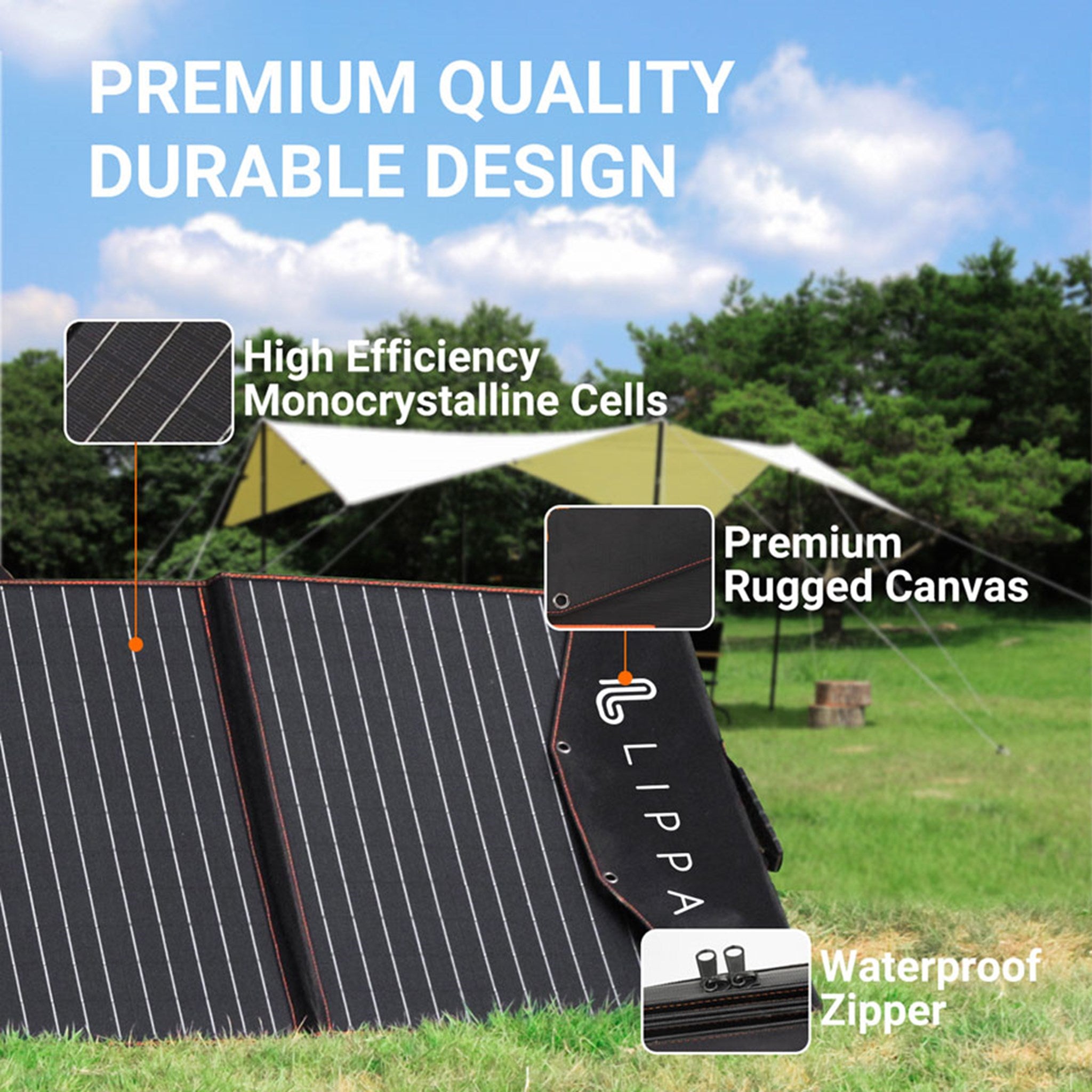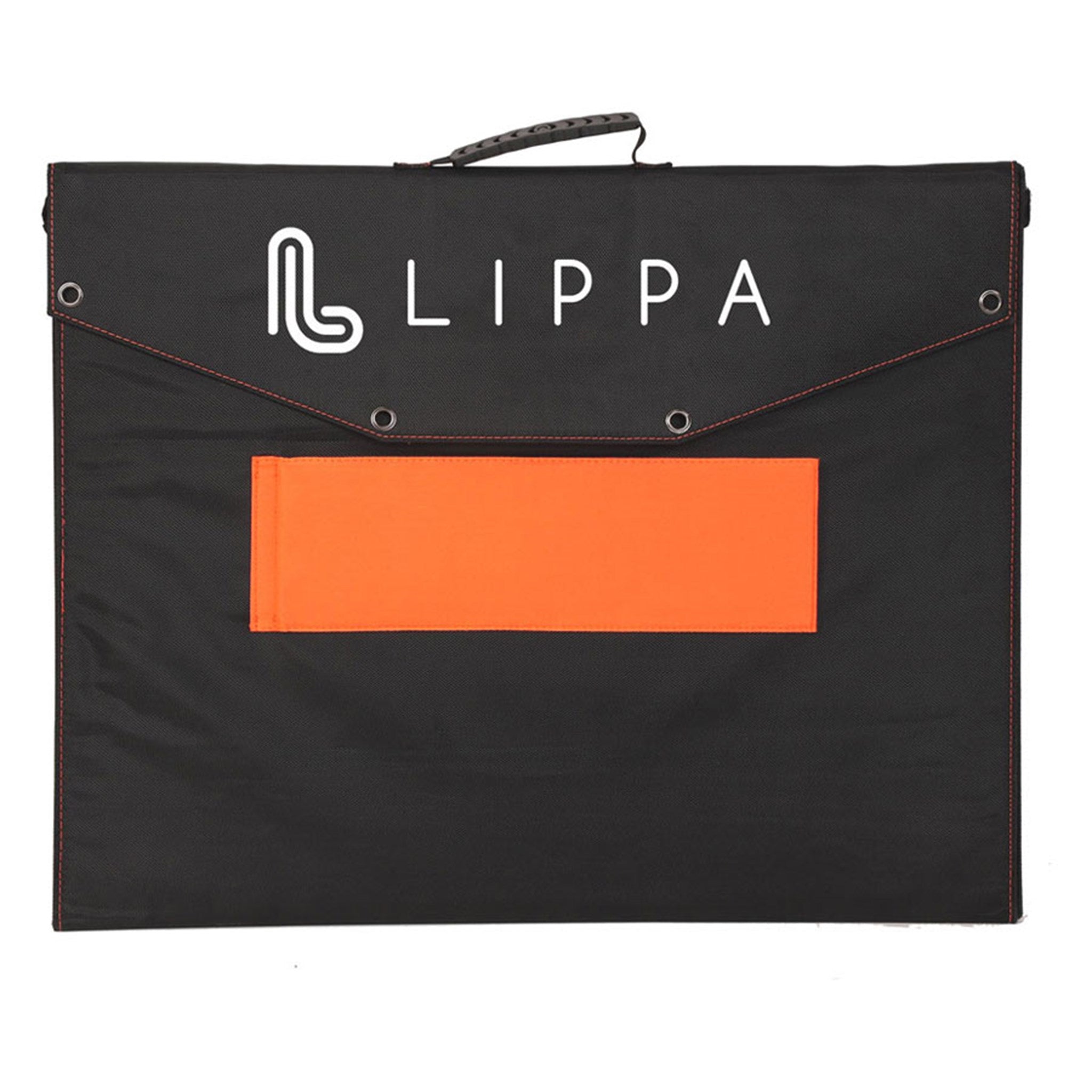 Solar panel 220W
In stock
Pickup available at Landbrugsvej 10L + 10K
Usually ready in 24 hours
Landbrugsvej 10L + 10K
Pickup available, usually ready in 24 hours
Landbrugsvej 10L
5260 Odense
Denmark
+4544223004
Powerful and efficient 220W solar panel
---
Make the switch to renewable energy with the Lippa Solar Panel 220W and save time, money and energy! This solar panel is designed to give you maximum performance so you can stay connected on your outdoor trips.
The built-in kickstand stands allow you to tilt the panel at the optimal angle, so that you can make the most of the sun's potential. The solar panel's monocrystalline cell type ensures efficiency and quick completion of your projects, while the IP65 waterproof rating ensures that rain, wind or snow won't be a problem for your beloved device.
Invest in solar energy today and go green with the Lippa Solar Panel 220W! Your purchase comes with unmatched convenience, efficiency and peace of mind - giving you more time to explore and adventure without worry.
Charge with green energy
---
With positive energy in mind, this eco-friendly solar panel guarantees long-lasting durability for years of reliable power to come. Get ready to take full advantage of the sunny days like never before with the Lippa solar panel 220W!
A cable is included to connect the solar panel to the Lippa power stations (the cable is already in, and the other end that needs to be in the power station is DC 7909 (male))
Need a little less power? Check out the Lippa 100W solar panel.
Specifications for our 220W solar panel
---
Product type: Solar panel
Nominal power: 220W
Cable Type: Male DC7909
Output connector from solar panel: DC 7909 (male)
Cell Type: Monocrystalline
Cell Efficiency: 20-22%
Maximum Current (Imp): 8.3A
Maximum Voltage (Vmpp): 24V
Open-circuit Voltage (Voc): 26V
Short-circuit Current (Isc): 8.9A
5521 DC output port: DC18V 5.56A
Temperature for use: approx. 10-70C°
Dimensions (unfolded) 2290 x 655 x 5mm
Dimensions (folded) 655 x 520 x 35mm
Weight: approx. 9 kg
A cable is included to connect the solar panel to Lippa power stations (DC 7909(male))
Powerstation og Solcelle.
Vi bestilte Lippa Solceller 220 W, sammen med Powerstation Lippa 1024, men det passede ikke sammen. Lynhurtigt fik vi byttet til Lippa power station 992 Wh og sidder lige nu på Grand Columbier og ser Tour De France og lader Ipads, Telefoner, Powerbanks og naboens 2 Elcykler op.
DET VIRKER FREMRAGENDE og tak for glimrende service👍