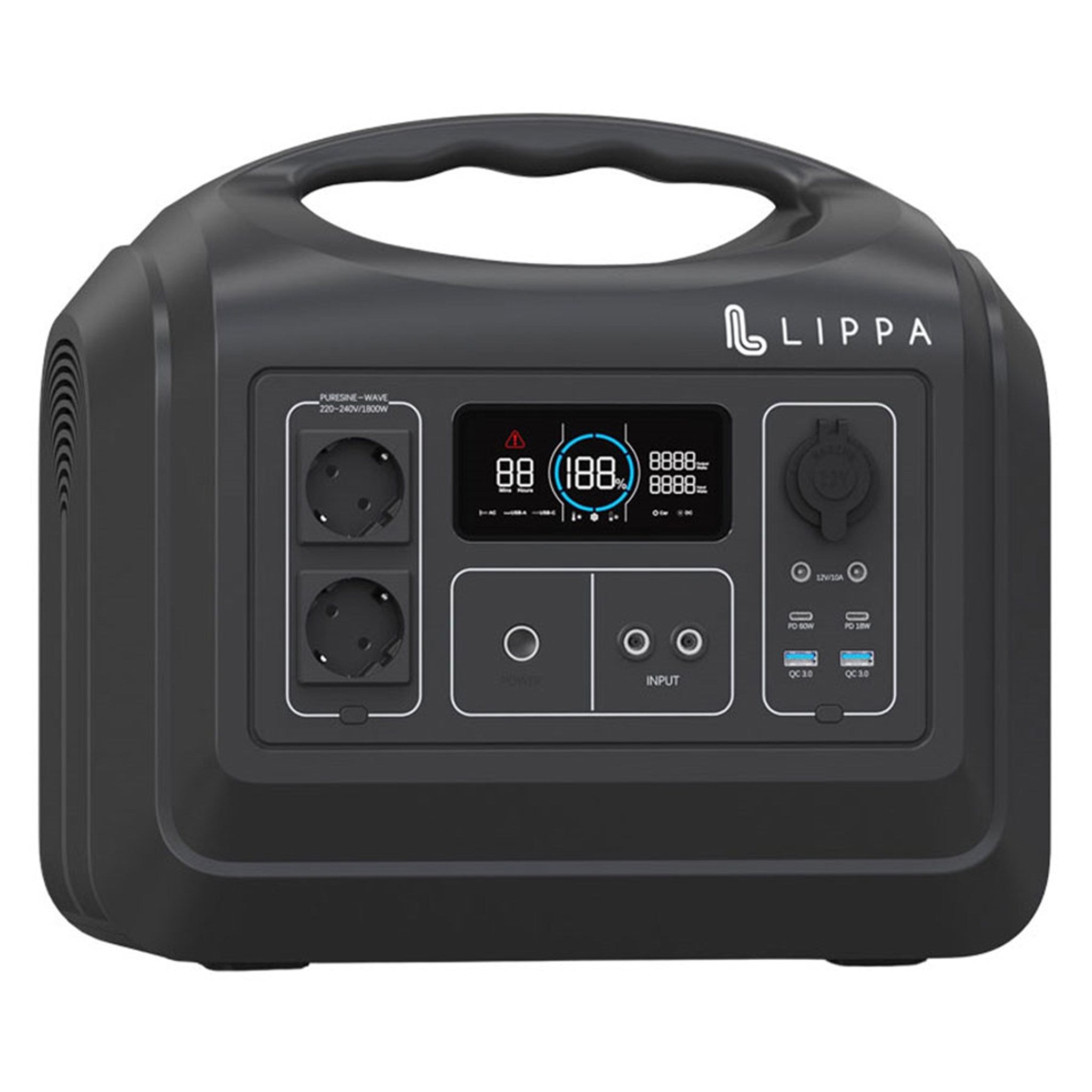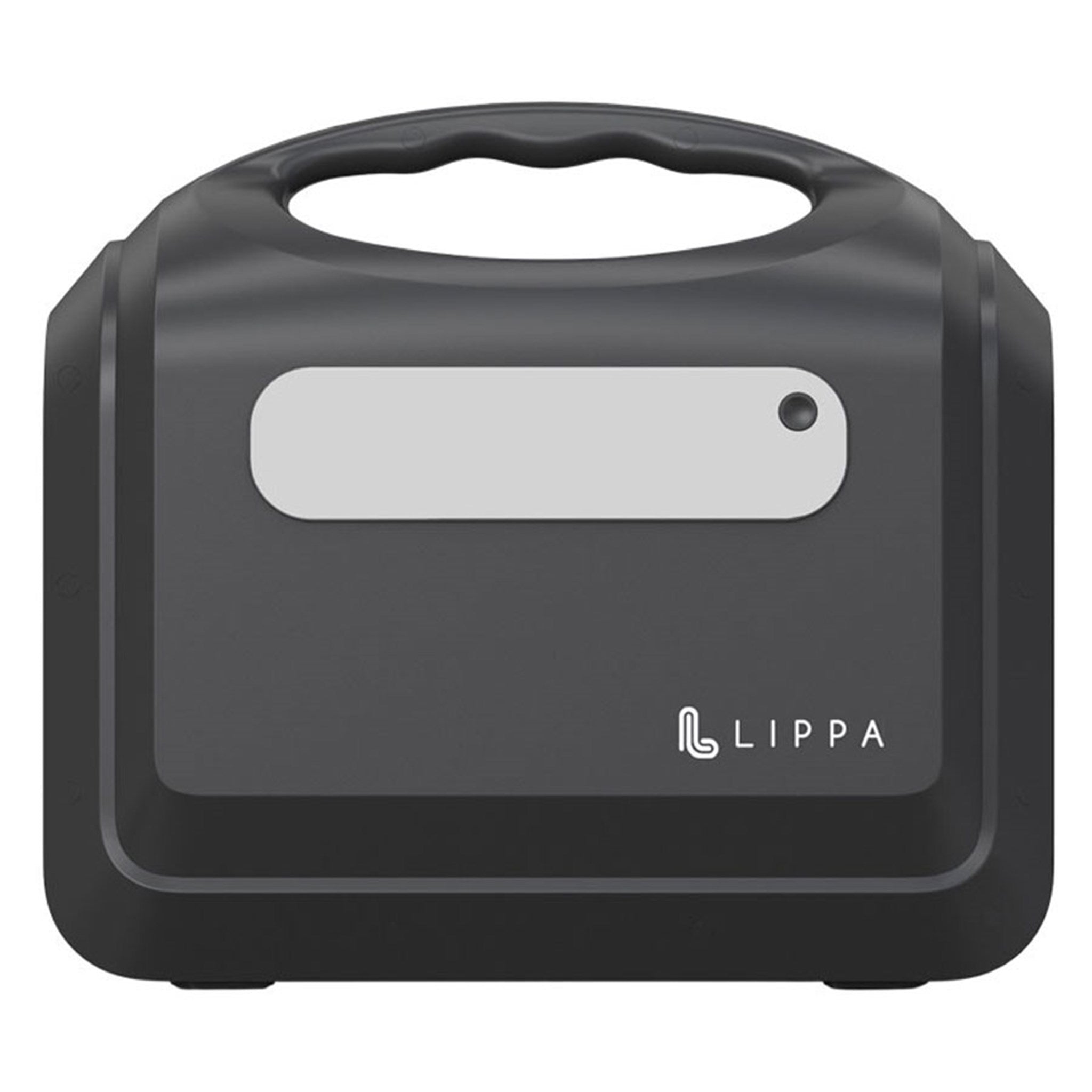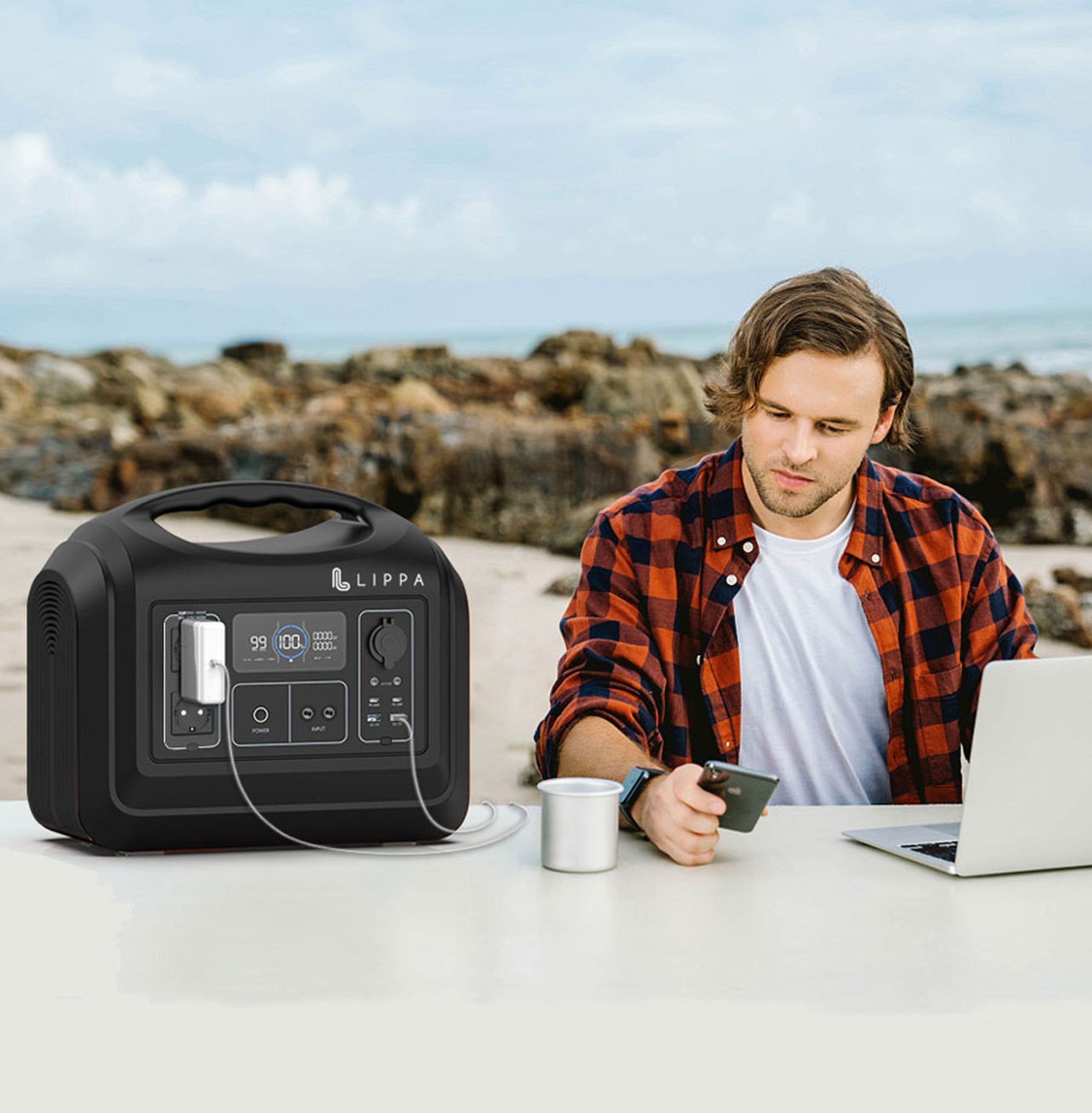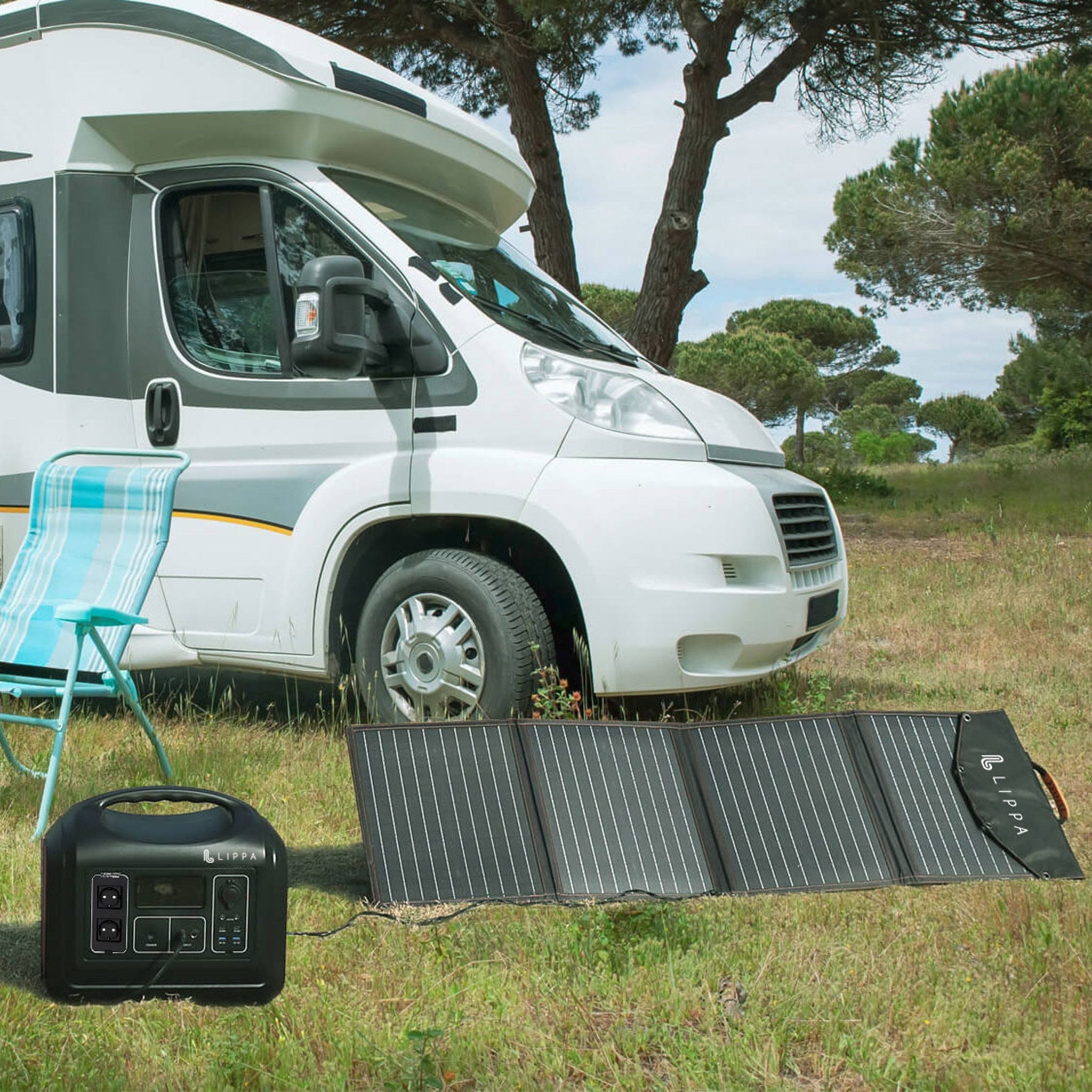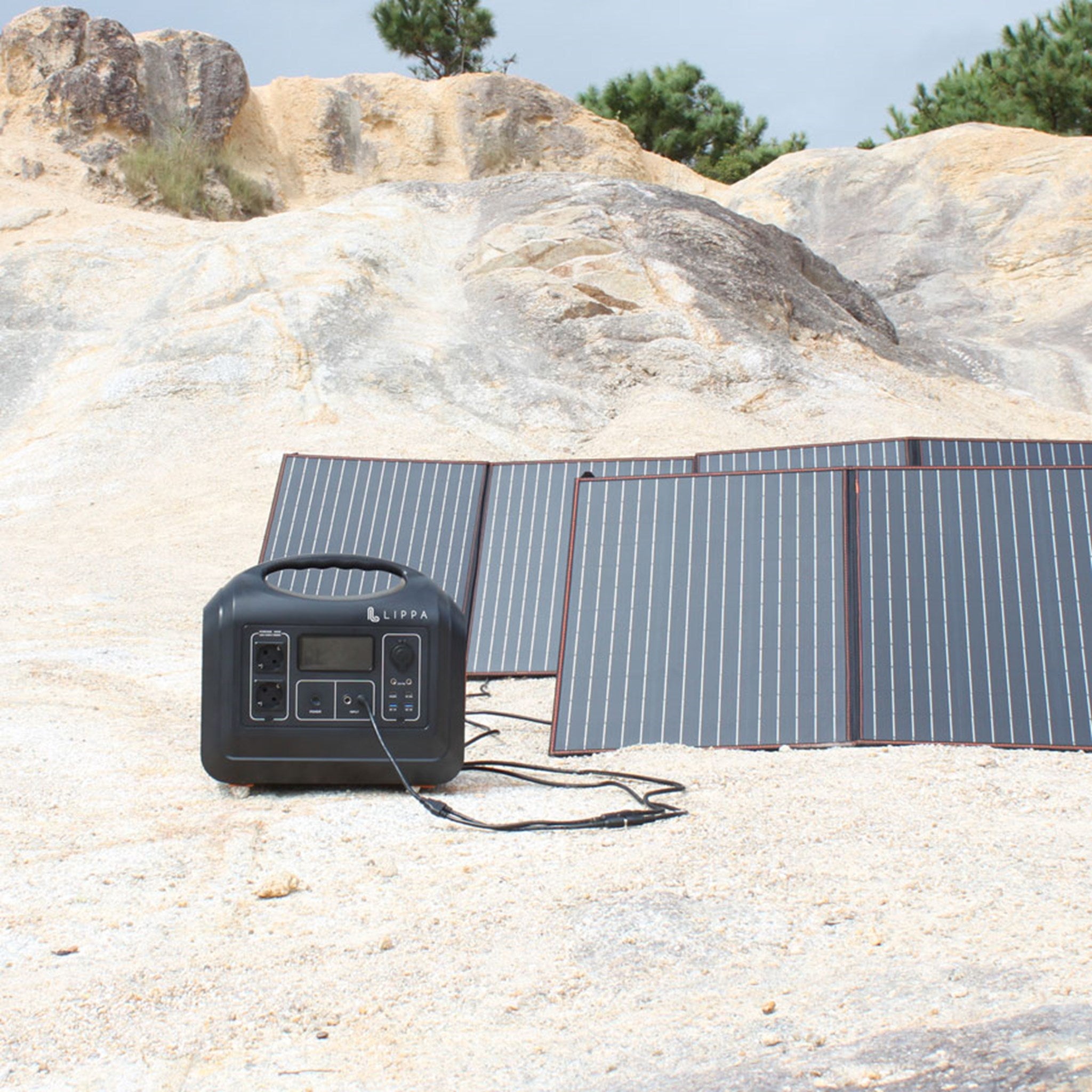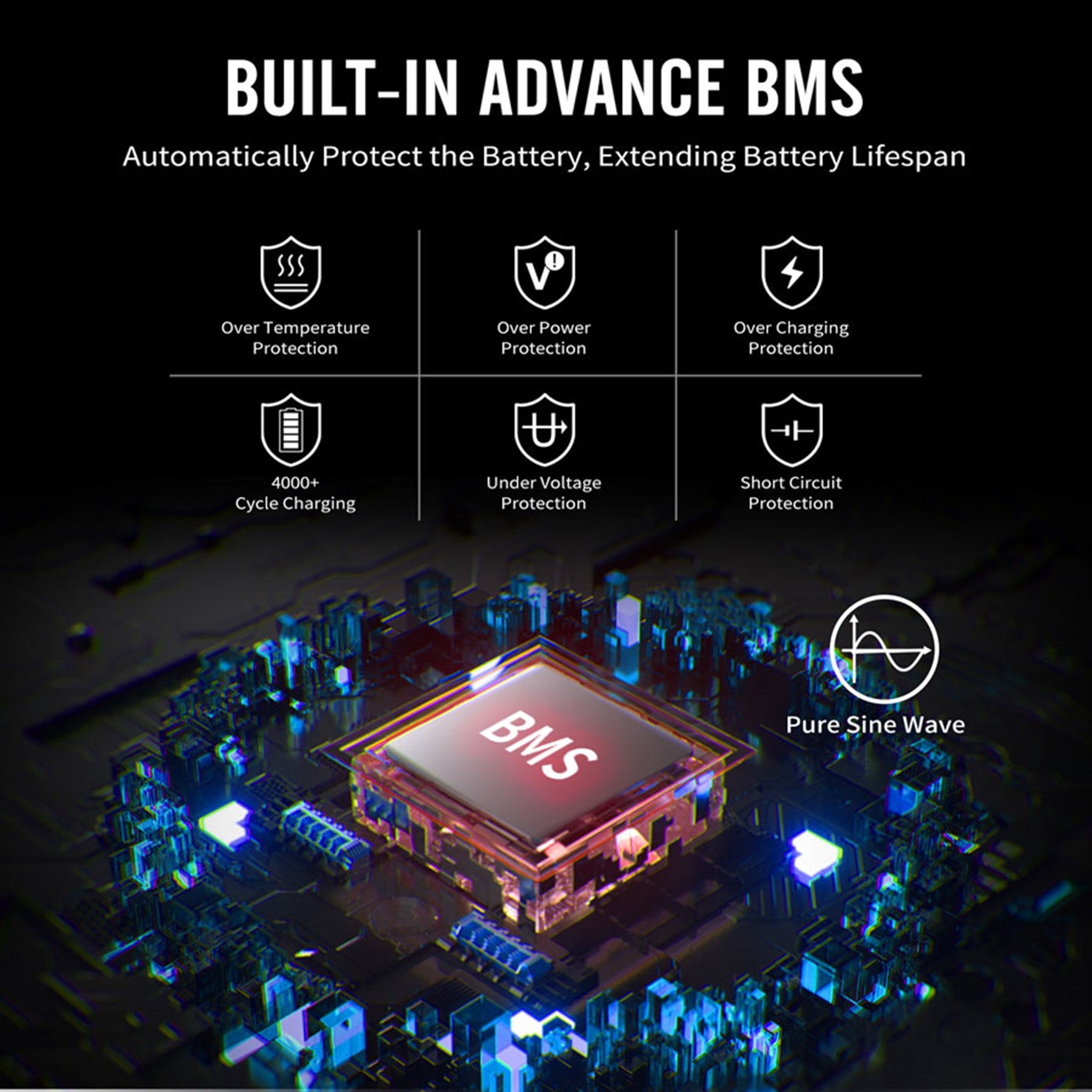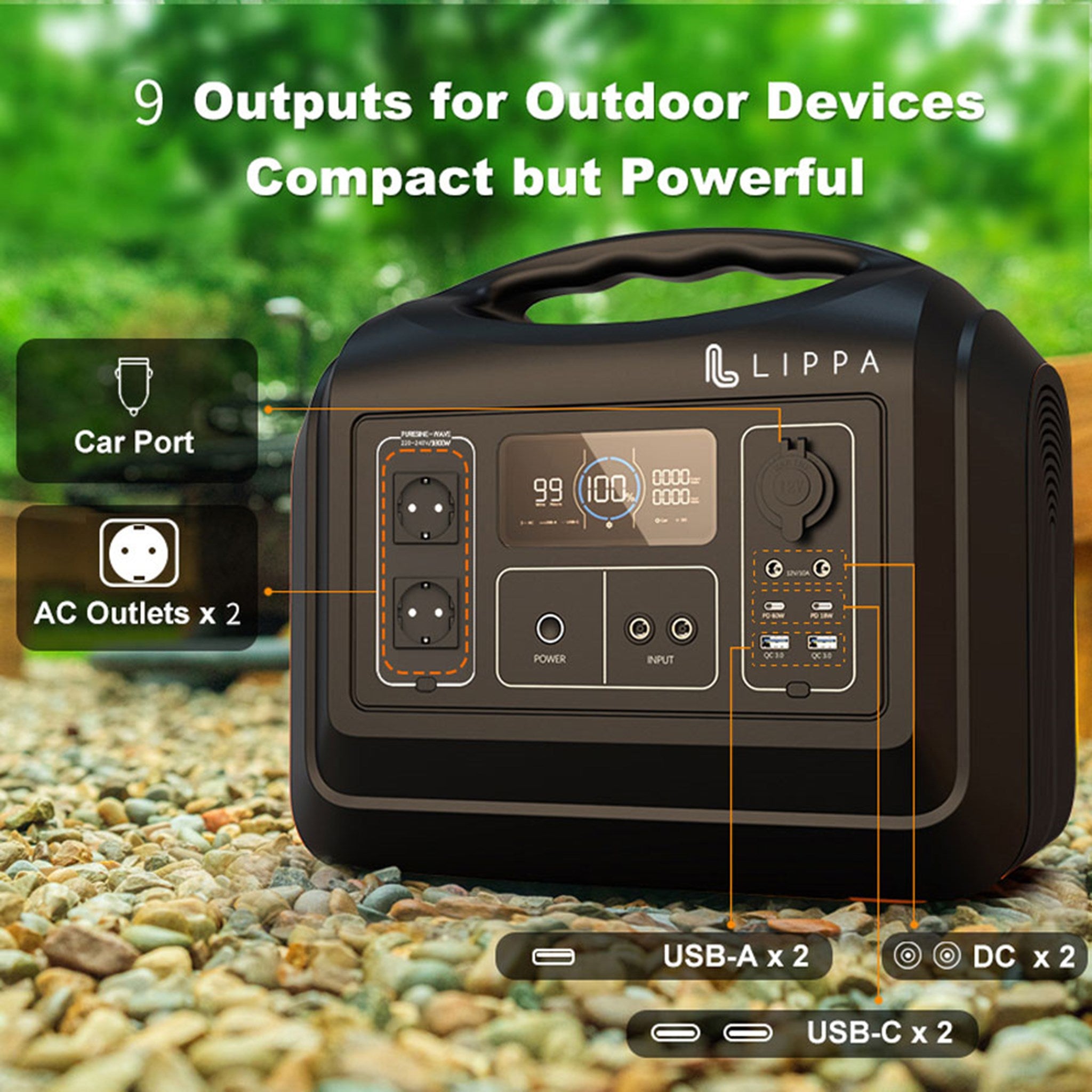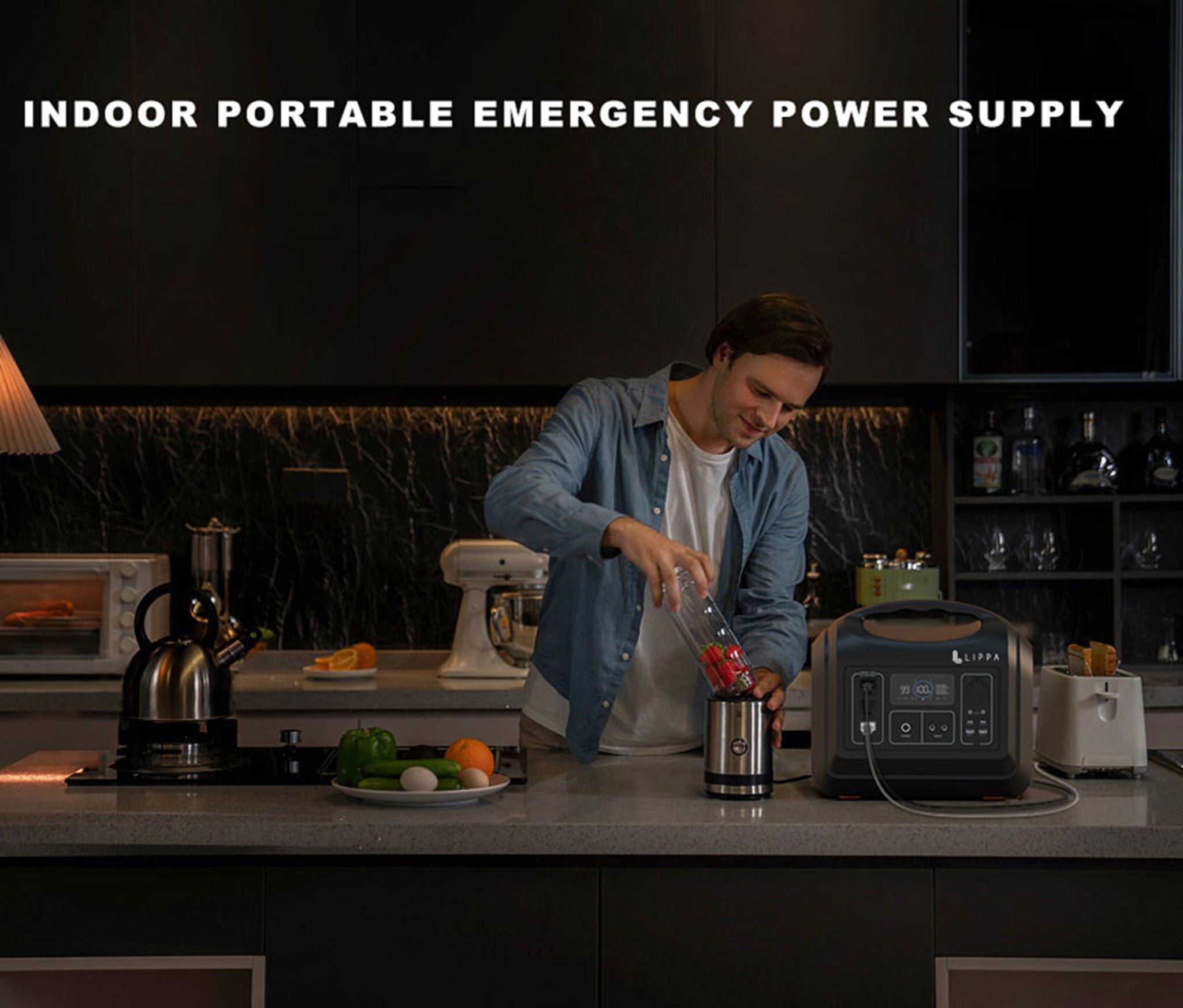 Power station 1,488 Wh, Black
In stock
Pickup available at Landbrugsvej 10L + 10K
Usually ready in 24 hours
Power station 1,488 Wh, Black
Landbrugsvej 10L + 10K
Pickup available, usually ready in 24 hours
Landbrugsvej 10L
5260 Odense
Denmark
+4544223004
Power station with 1,488 Wh and 1800W (4000W peak)
---
We present our Power Station of 1,488 wh! This advanced yet user-friendly power station is the perfect choice for anyone looking for a portable energy source. With 1800W and a large capacity of 1,488 wh, you can be sure that this unit has enough power to keep most of your home equipment running, as well as being able to cope in outdoor environments.
Equipped with 9 exit ports! That's more than enough for most people's needs, and it has three charging methods, so you can choose between wall socket, solar panels or charging from the car's cigarette socket. Smart safety features protect against overcurrent, overvoltage and overheating problems.
This product also encapsulates all the green friendly benefits of not using traditional generators - you also get rid of the loud noises while being cost effective and reliable. In addition, it is equipped with two USB-A outputs with Quick Charge 3.0, while its USB-C PD 60W and USB-C 18W will have you charging your devices in no time.
You can fully charge in just 4 hours via dual-charging. Connect the device to the socket at the same time with two 200W solar panels and experience charging from 2 power sources at the same time.
Get started and experience our Lippa Power Station - ushering in a new era of portable energy sources - professional but friendly, polite but powerful!
Note that the sockets deliver Pure Sine Wave - pure sine.
In short, the Lippa power station 1,488 Wh gives you access to reliable and clean power - anytime, anywhere!
Battery capacity of 1,488 Wh - charge e.g. a mobile phone up to 130 times
---
The large capacity means that you can charge a large number of devices up to several times, or keep devices running for several hours.
For example, keep your CPAP machine running for approx. 21 hours - that's perfect for 3 good nights sleep. Charge a drone up to 22 times. (51Wh) or keep your 43" mini fridge running for approximately 12 hours.
See more examples in the pictures.
List of outputs for charging - 9 outputs
---
2 x AC Output: 220-240v, 1800W rated (Peak 4000W)
2 x USB-A Output: 12V/1.5A = 18W max. per port
1 x Car Port: DC 12V, 10A = 120W max.
2 x DC Outputs: 12V, 10A, 5.5mm x 2.1mm = 120W max. per port
2 x Type-C Outputs: PD 60W and 18W
Can be recharged in several ways - full charge in just 4 hours
---
Choose between a traditional socket, charging via car or or go the 'green' way and charge via a solar panel. Last but not least, you can 'dual-charge' the power station. Charge it simultaneously through the socket and 2 x 200W solar panels - this gives a full charge in just 4 hours.
The different options give you greater flexibility.
Charging via socket takes approximately 8.5-11 hours, while solar panel with 2 x 200W solar panel (DC7909 port) takes approximately 4-5 hours. (in optimal weather conditions)
Through cigar plug in vehicle it takes approximately 10.5 hours.
Upgrade the power station with solar panels
---
As I said, you can charge our power station via solar panel with up to 400W. In optimal weather conditions, you can get a full charge in just 4-5 hours.
Lippa have their own solar panels which are perfectly compatible with the power stations.
For this power station, we recommend using either 2 x Lippa 200W solar panels or 4 x 100W solar panels.
Specifications for Lippa power station 1,488 Wh
---
Product type: Power station
Input ports

AC Charge input voltage: 220-240Vac (50Hz/60Hz) 200W max.
Solar port (DC7909 port): 2 x 200W max.
Car charging DC 12-30V 200W max.

Output ports

1x AC Output: 110-240v, 50/60Hz, 1800W rated (Peak 4000W)
2 x USB-A QC Output: 9V/2A = 18W max. per port
1 x Car Port: DC 12V, 10A = 120W
2 x DC Outputs: 12V, 10A = 120W max. per port
2 x Type-C Output: 1 x PD 60W, 1 x 18W
Battery:

Capacity: 1,488 Wh (465000 mAh) (32V ; 46.5 Ah)
Battery type: LiFePO4 (Lithium Iron Phosphate)
Cycle / Cycle life: 2500
Shelf life: highly recommended to discharge and recharge to 80% battery every 3 to 6 months to prevent battery failure

Management System: MPPT Controller

Charging charging time

AC (EU socket) (200W max.) = approx. 8.5-11 hours
Solar panel 4 x 100W = 4 hours in perfect weather conditions
Cigarette socket in vehicle (12/24V) = approx. 15 hours
Shelf life: highly recommended to discharge and recharge to 80% every 3 to 6 months to prevent battery failure

MPPT: Yes (Make it compatible with the majority of solar panels on the market)
BMS: Japan Renesas BMS (New Energy Vehicles Level Battery Management System)
LED Light: 7W, 3 modes, low brightness, high brightness and SOS mode
Weight: approx. 19 kg
Dimensions: 38.5 x 24.3 x 34 cm
Temperature for storage and use: 0-40°C
Certifications:
The box contains the following:

1 x Lippa power station 1,488 Wh
1 x charging cable (AC) EU socket
1 x car charger cable for DC5525 (Input in the power station)