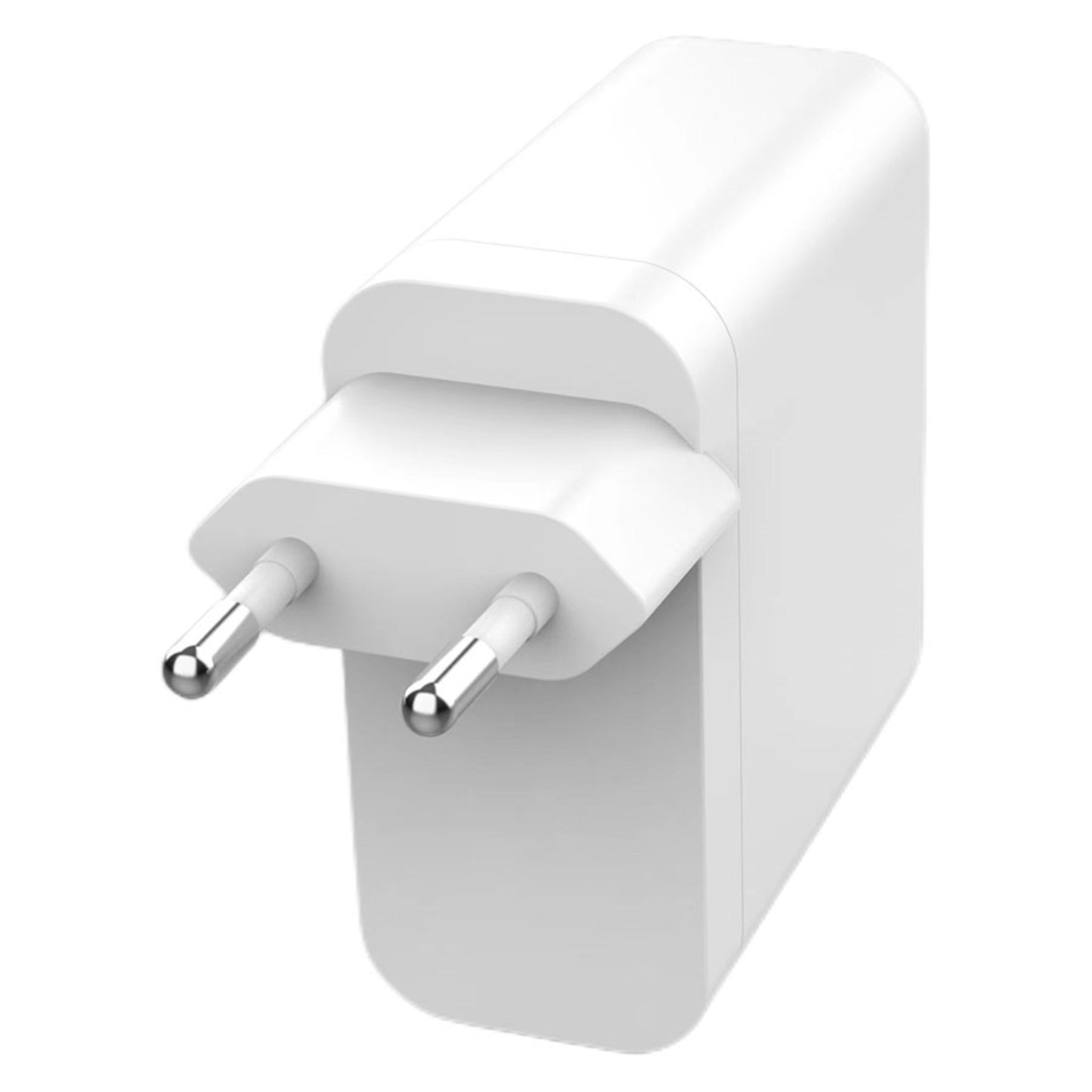 100W 3 x USB-C PD & USB-A QC GaN charger, White
In stock
Pickup available at Landbrugsvej 10L + 10K
Usually ready in 24 hours
100W 3 x USB-C PD & USB-A QC GaN charger, White
Landbrugsvej 10L + 10K
Pickup available, usually ready in 24 hours
Landbrugsvej 10L
5260 Odense
Denmark
+4544223004
Powerful charger with Power Delivery and Quick Charge
---
Experience the perfect charger for all your charging needs - 100W 3 x USB-C PD & USB-A charger. This advanced charger has a compact design with plenty of power and makes it easy to keep your devices fully charged at all times. Features include an advanced USB-A Quick Charge port and three USB-C Power Delivery ports that can deliver up to 100W.
Thanks to the latest generation of GaN technology, our 100W 3 x USB-C PD & USB-A QC GaN charger is both powerful and portable. With its small size, this little charger fits in your bag or pocket and follows you everywhere - all without compromising on performance.
Don't leave home without your Lippa 100W charger. It's the perfect solution for staying charged on the go without having to carry around a large charger. With its advanced technology, powerful performance and compact size, it is the ideal choice for those who are always on the go. Buy yours today and never worry about running out of power again!
Advantages of our 100W charger with 3 x USB-C PD & 1 x USB-A QC
---
Up to 100W distributed over the 4 ports
3 USB-C PD ports
1 USB-A with Quick Charge
Charge any device quickly and without problems
GaN technology makes it compact and powerful without compromising
USB-C Power Delivery, PPS1, PPS2 and Quick Charge 3.0
Specifications for 100W charger with 3 USB-C and 1 USB-A port
---
Product type: Wall charger
Color: White
Number of ports: 4 (1 x USB-A and 3 x USB-C)
Input: AC 100-240v 50/60hz
Output USB-A : Quick Charge: 5V/3A, 9V/2A, 12V/1.5A, SCP(22.5w max)
Output USB-C 1+2:
Power Delivery: DC 5V/3A, 9V/3A, 12V/3A, 15V/3A, 20V/5A (100w max)
PPS: 3.3-21V/5A (100W max)
Output USB-C 3: PD 5V/3A, 9V/2.22A, 12v/1.67a (20w max)
Total output: 90W
Technology: USB-C PD, QC 3.0 & PPS1/PPS2
Weight: approx. 280 g
Included in the package: 1 x Lippa 100W 3 x USB-C PD & USB-A QC GaN charger, White